Home
About Us
Our Services
Consultants
Contact Us
Academic Page
A product is not complete until it is shippable.

A product is not shippable until it is fully tested and optimized.

Erbion Consultants
Phone: 415 637 7208
Email


Home

We team up with your optical design engineers to develop software solutions with graphical user interface for your optical test platforms during the R&D and production phases.

Erbion Consultants offer your organization long term optical testing and evaluation support.



Our founder Dr. Nayer Eradat has a PhD. in experimental condensed matter physics with emphasis on optical properties of material. She has designed and setup fully automated optical characterization and optimization systems for: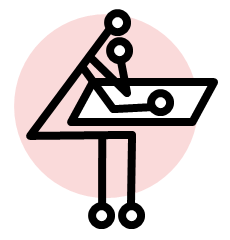 fiber optics and planar lightwave circuits
spectroscopy in UV/VIS/IR
photonic crystals
solid state lasers
With a unique combination of expertise in optics, photonics devices, electronics, numerical analysis, interface and software development (MATLAB, LabVIEW, C#),

our solutions are accurate, robust and fast.



Tell us about your designers' and customers' special optical testing requirements, and

let your designers focus on the design. We will take care of the testing and optimization.